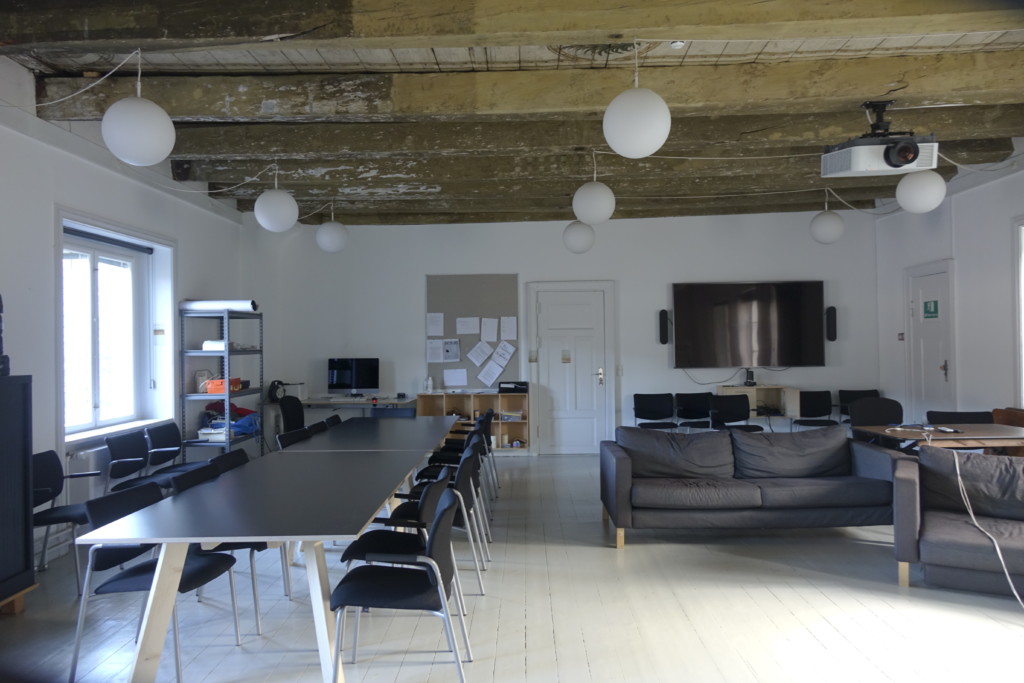 Profile of the School of Media Arts, The Royal Danish Academy of Fine Arts

While the rapid development of technological infrastructure, deterritorialized access to knowledge and new possibilities for horizontal organisation have enabled the formation of communication channels across cultural and geographical boundaries, they have also reproduced, or even reinforced pre-existing social hierarchies and in return led to disinformation, new surveillance methods and the catastrophic extractivism of data and natural resources. This paradoxical landscape not only reconfigures paradigms of knowledge, social relations and our orientation in space and time, but also re-defines the ways in which we see, hear and feel: the domain of art and culture.

Changing perceptions of what constitutes public and political spheres and an increased awareness of how we are intertwined and mutually conditioned also raise questions of subjectivity, body politics, authorship and inter-species connectivity, while calling for imaginaries. Within this vastly entangled reality of overlapping timescales, in which a plethora of technologies, tools and approaches are at our disposal, media artists have a special role and responsibility towards society by researching, responding to, questioning and intervening in pre-existing power structures, social and cultural inequalities, crumbling infrastructures, effects of globalisation, the unfolding climate catastrophe, the collapse of political institutions and forms of social unrest.

The School of Media Art engages a range of media (such as film, video installation, sound, immersive realities, performative practices and writing) articulated at the intersection of a wide range of disciplines, including, but not limited to media theory, philosophy, anthropology, history, linguistics, psychoanalysis, information theory, and sociology.

The mnemonic function of Media Art and its engagement with time and temporality direct attention to the politics of memory, revisions of history, mapping our radically shifting realities, and proposing alternative visions and imaginaries. It propels the artist and the viewer to position themselves in relation to the past, the present and the future.

Media Art's engagement with technology provides insights into contemporary societal structures, driven by the flow of information and information-driven labour. It evokes critical perspectives in regard to the social and political ramifications of media and technology.

Media Art's multi-sensorial properties, involving image, sound, rhythm, gesture and affect facilitate engagement with several intersecting emotive, sensorial, cognitive and reflexive registers.

The capacity of Media Art to configure unconventional modes of storytelling stimulates the imagination and allows for alternative knowledges, socialities and modes of representation to surface.

The engagement of Media Art with communication processes serves as an opportunity for examining the influence of an artwork on a viewer, facilitating a dialogical relationship with the viewer.
Education at the School of Media Arts, an MFA program at the Royal Danish Academy of Fine Arts
The educational environment at the School of Media Arts is based on a culture of participation and dialogue, a commitment to artistic research, critical inquiry, and mutual respect and recognition of a diversity of practices, positions and trajectories. The curriculum is based on a combination of studio visits, group critiques, practical and theoretical workshops, topical seminars addressing the genealogies of Media Art, contemporary cultural theory, philosophical perspectives, together with reading groups, discussions and presentations by invited artists and lecturers, study circles, interdisciplinary collaborations, site visits and excursions. This enables students to develop and refine their artistic practice through experimentation, constructive feedback, material and theoretical elaboration, and awareness of how their artistic practice and works enter into dialogue with diverse publics and resonate within a broader field of art and social concerns.

The teaching language at the School of Media Arts is primarily English
For inquiries regarding admissions, please contact: studieadm@kunstakademiet.net
For more information about the Royal Danish Academy of Fine Arts: https://kunstakademiet.dk/
---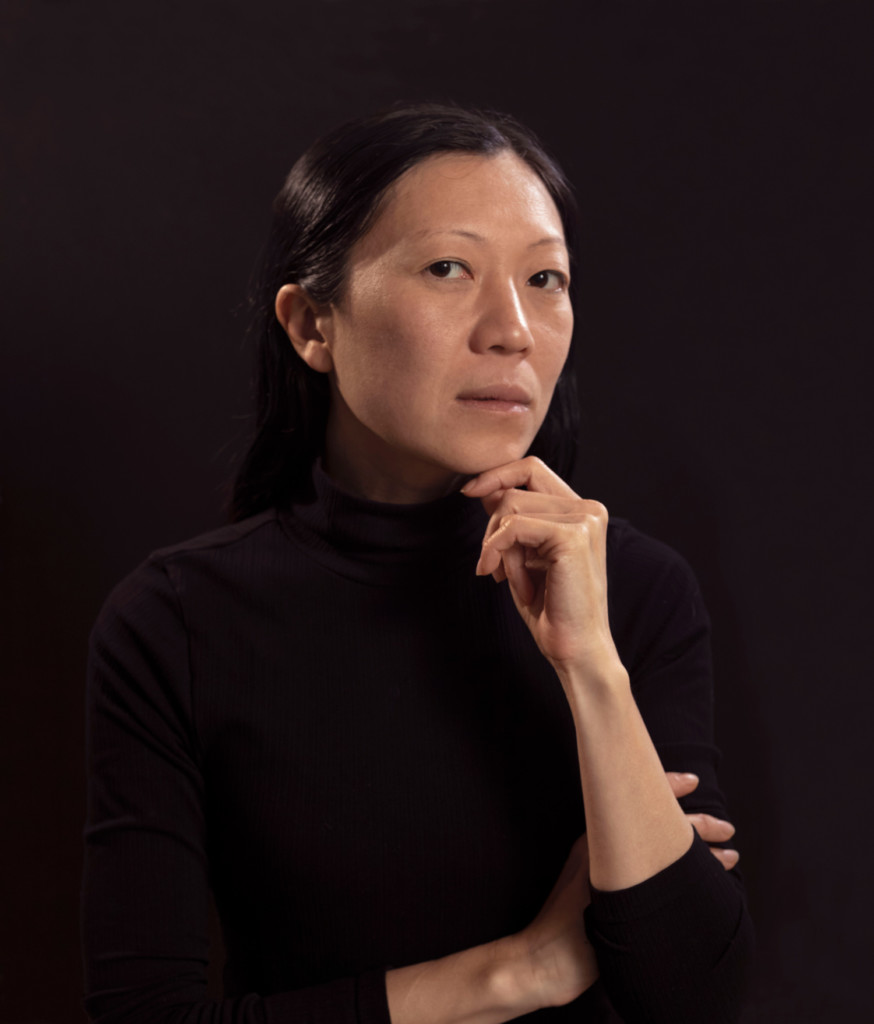 Professor: Jane Jin Kaisen
Utilizing time-based media as means of artistic expression, how do we position ourselves in relation to time and space? What genealogies and stories do we invoke to navigate by? What are the mediating capacities of the body? And what insights might we draw from the global exchange of ideas, interdisciplinary inquiry, minoritarian perspectives, and the acknowledgment of non-anthropocentric knowledge systems? What aesthetic tools can we use to address the complexities of our times and pose alternative visions and imaginaries by asking: 'What other worlds are possible'?

Each student's curiosity and unique vision is fostered through the development of own artistic practice in combination with seminars, workshops, lectures by invited guests, excursions and site visits, group critiques and individual studio visits. The program encourages experimentation, enhancement of material sensibility, artistic research, and a self-reflexive attitude and awareness of the various social, cultural, historical, and political dimensions of art.
Jane Jin Kaisen (b. 1980 Jeju Island, South Korea) lives and works in Copenhagen. Her artistic practice encompasses video installations, film, photographic installations, performance and writing. Working with non-linear layered modes of storytelling and poetic montages of image, sound, voice, and archive, she engages themes of memory, migration, gender, borders, and translation at the intersection of personal and collective histories.

She holds a PhD in artistic research from the University of Copenhagen, Department of Art and Cultural Studies, an MFA in Interdisciplinary Studio Art from the University of California Los Angeles, an MA in Art Theory and Media Art from The Royal Danish Academy of Fine Arts, and she participated in the Whitney Museum of American Art Independent Study Program.

Kaisen represented Korea at 58th Venice Biennale in 2019 and has participated in the biennials of Liverpool, Jeju, Gwangju, among others. Recent exhibitions and screenings include Museum of Contemporary Art Detroit, Art Sonje Center, the Museum of Contemporary Art Los Angeles, Palais de Tokyo, Times Art Center Berlin, Haus der Kulturen der Welt, ARKO Art Center, Berlin International Film Festival, DMZ International Documentary Film Festival, Leeum Samsung Museum of Art, Art Space C, Asia Culture Center, ParaSite. She was awarded "Exhibition of the Year 2020" by AICA – International Association of Art Critics, Denmark for the exhibition Community of Parting at Kunsthal Charlottenborg.
Email: jane.jin.kaisen@kunstakademiet.dk
Teaching Assistant: Arendse Krabbe
Arendse Krabbe (b. 1979) is a visual artist based in Copenhagen whose practice evolves around listening. She works with her experience of listening being a practice that sensitizes.
Krabbe listens in an attempt to open and enable spaces of movement, entanglements, and complexities. Listening holds the potential to create new and other collectivities across species, systems, and borders.
Arendse Krabbe's work materializes as audio, video, performance, text, listening situations and site-specific works in public space.
Email: arendse.krabbe@kunstakademiet.dk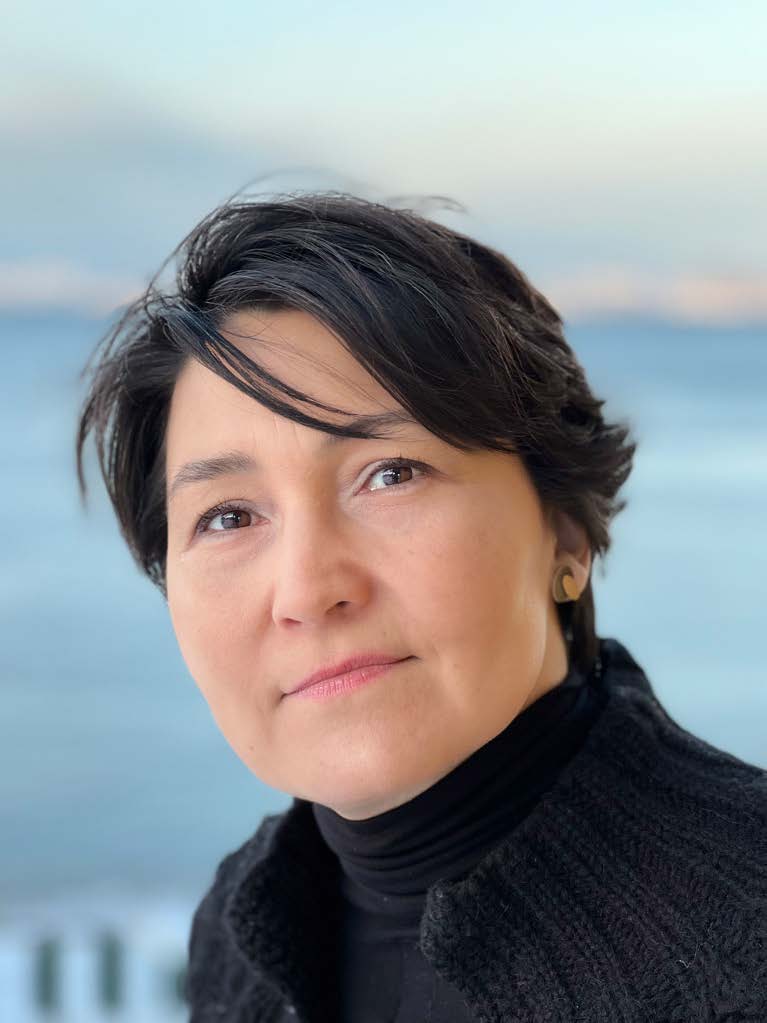 PhD Candidate Julie Edel Hardenberg
In the PhD project "Between power and powerlessness- the de / colonized mind " I will examine the colonial memories and experiences that exist among the population in Greenland. With previous artistic studies of the Danish colonial history's political influence in Greenland, I will in my project turn the focus on what I call the de / colonized mind, exposed to crucial political and cultural influence from Denmark. The project's hypothesis is that when you are born and raised in a society that is built with colonial structures and thought patterns, it is not always that you as a citizen are aware of your own contribution to reproducing the colonial system. Therefore, the project aims to examine the more invisible aspects of the colonial structures and shed light on the impact it has on the citizens / society: How do descendants of colonialism carry the colonial heritage with them? What are the processes you take on when you want to fit in or stand out?
Email: julie.hardenberg@kunstakademiet.dk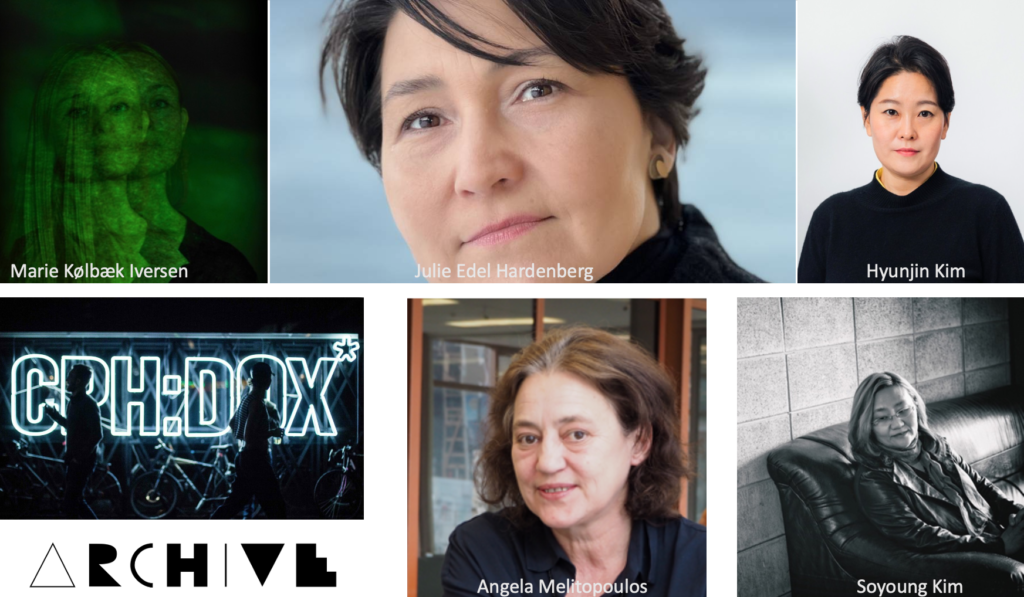 ---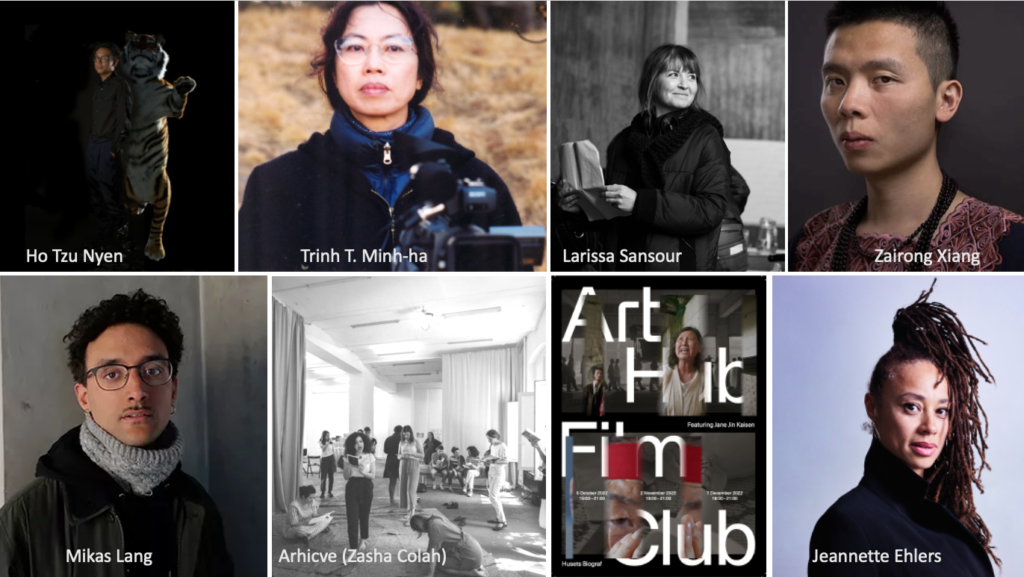 Invited lecturers and guest teachers, 2020-present
Adam Khalil, Angela Melitopoulos, Anselm Franke, Archive (Zasha Colah) Cosmin Costinas, Don Mee Choi, Every Ocean Hughes, Frederikke Hansen, Forest Curriculum (Abhijan Toto & Pujita Guha), Geo Wyeth, Haegue Yang, Hanne Lippard, Ho Tzu Nyen, Hong Kai Wang, Inti Guerrero, Julie Edel Hardenberg, Kim Soyoung, Larissa Sansour, Liisa Rávná Finbog, Mikas Lang, Nanna Lysholt Hansen, Jeannette Ehlers, Jonas Eika, Jumana Manna, Katja Novitskova, Maja Lee Langvad, Marie Kølbæk Iversen, Naïme Perrette, Stefanie Hessler, Stina Hasse, Tamar Guimarães, Terrassen, Tinne Zenner, Trinh T. Minh-ha, Vladimir Tomic, Zairong Xiang, and others
Agnieszka Polska was jointly employed as a professor at the School of Media Arts from Fall 2020-spring 2022 and co-taught the program during this period.
Artistic Research at the Media School:
Currents: Oceanic Cosmologies, Sustainability, Commons, and Infrastructures of Compassion (2022-) headed by Professor Jane Jin Kaisen is a multi-year artistic research project. Through a cycle of inter-connected artworks, exhibitions, talks, seminars, teaching, and publication, the project looks at ways in which images and stories, myths and cosmologies inform perceptions of reality. The project is developed in context of the School of Media Arts and supported by a KUV grant from the Danish Artistic Research Funding Program, the Ministry of Culture.